Are you looking for Haier 514L Quad Door Refrigerator Review? Check our detailed review here for HRF516YS.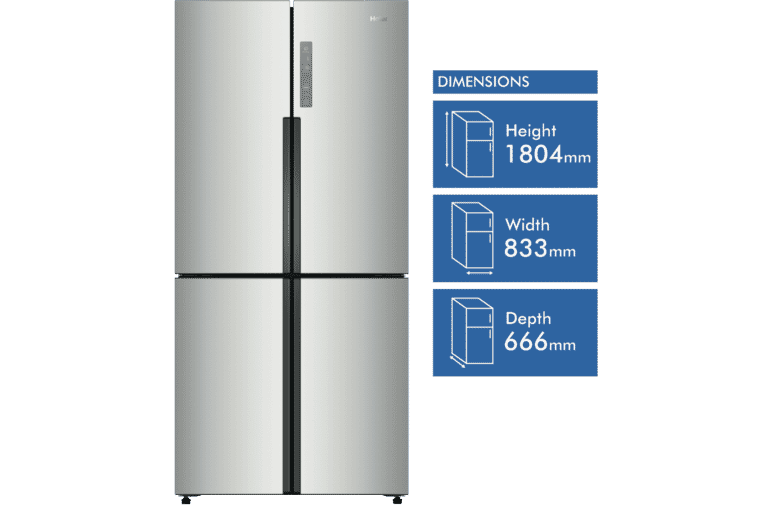 Design & Internal Layout
This Haier 514L Quad Door refrigerator (HRF516YS) is slimmer compared to other french door refrigerators, with a width of only 79 cm (according to Haier.com.au). Its depth is 66.6cm and a height of 1.804m.
With the 4 doors, it will not lose cold air in the other compartments when you open a door.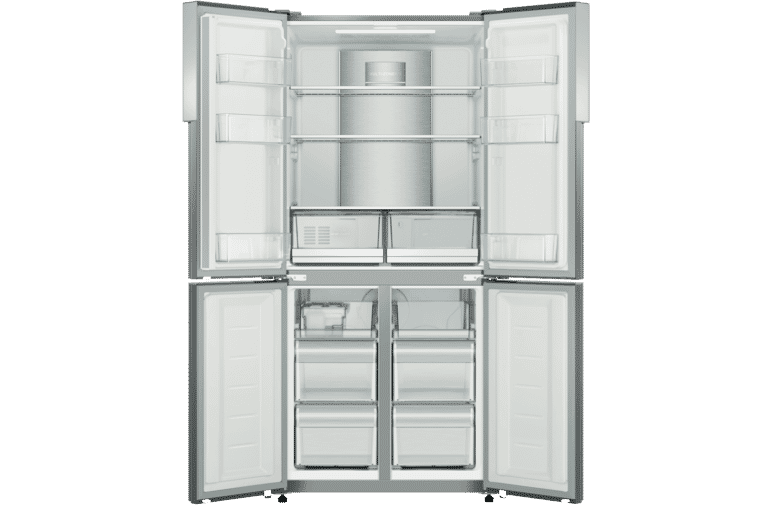 It has a fridge capacity of 335L and a freezer capacity of 179L. The freezer is located at the bottom part of the refrigerator, with 6 freezer drawers. When you need some ices, you can twist the ice tray.
There are 2 adjustable shelves, so you can set the upper shelf higher to fit a taller item.
According to its website, you will get an egg tray too.
The recessed handle makes it look flat and better integrated with your kitchen cabinet. When we looked at the design of the door and the handle at first, we thought it is going to be difficult to open the door. But we found a review from an elderly lady who said it's easy for her to open it.
You can set the temperature easily without needing to open the fridge door, as the electronic control panel is located at the front of this fridge.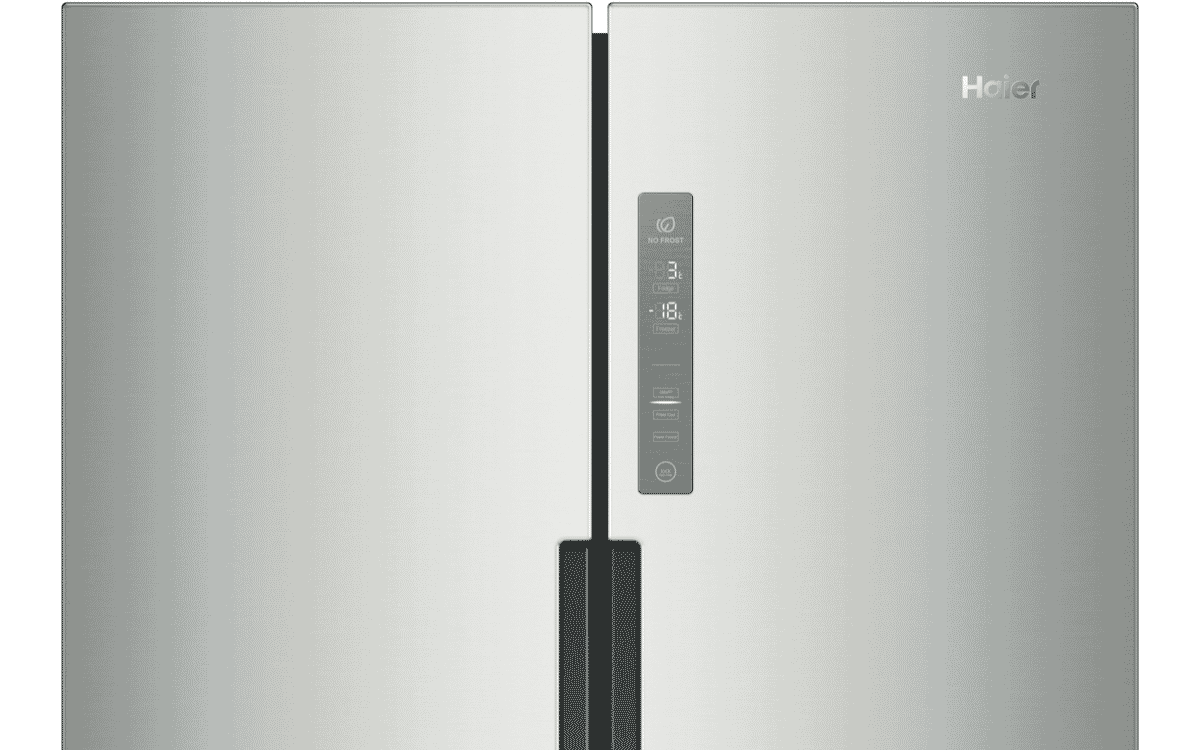 Both fruit and vegetable crisp drawers are positioned in the middle so that you don't have to bend down to take the fruit or vegetable. You can also adjust the humidity of each of its drawers separately.
Compressor and Cooling System
We cannot find any information about the compressor used. So we assume it is using a standard compressor and cooling system. There is an air duct over cap, behind the panel and drawers, as well as a sensor behind the panel.
Noise Level
We cannot find any information on the noise level of Haier 514l quad door. But according to the purchasers on productreview.com.au, the fridge is quiet and has excellent rating of 4.7 out of 5.0 for the noise level.
Other Features
LED Lighting
Smart Lock Door
Frost free freezer
Alarm to remind you when you forgot to close the door.
Energy Efficiency
3-star energy rating. Similar to most other french door refrigerators.
Value for Money
This Haier 514L Quad Door Refrigerator is cheaper than other french door refrigerators on the market. So yes, it is value for money.
Warranty
All Haier fridges come with 2 year manufacturer warranty in Australia.
Customer Reviews
Purchasers are happy with their purchase. 93% of reviewers recommend this fridge at the time of writing this article. It has an average rating of 4.5 out of 5 stars.
User Guide
Summary
Design & Layout

Cooling

Quietness

Features

Energy Efficiency

Value for Money

Warranty

Customer Reviews
Pros:
Great value for money
Slim but is space-efficient
Quiet
Positive customer reviews
Cons:
No water dispenser
No fancy feature
Using a standard compressor, not inverter
Standard energy rating (3 star)