Are you thinking of buying a Haier Fridge? Before you buy, read the review here first so you know what you are buying.
Haier is founded in China in 1984 and has become the number one major appliances brand in the world from 2009-2018 according to Euromonitor. You might not have known this. Fisher & Paykel and GE's appliance division are also now owned by Haier Group. So Haier is backed up with a network of design centres including a leading research and development centre in New Zealand from Fisher & Paykel team.
Haier sounds German, right? It is because it was started when Liebherr, a well known German appliance maker, sold its technology and manufacturing knowledge to a small refrigeration factory in Qingdao, China.
Haier's mission is to create stylish, innovative yet affordable appliances. Haier listens to the customer and cares about the quality. Back in 1985, the Managing Director ordered his employees to destroy 76 refrigerators with sledgehammers after a customer complaint. Then they worked hard to become the first company in China to get ISO 9001 certification.
So is Haier Refrigerator any good? Let's discuss it here.
Haier Refrigerator Overall Review
Design & Layout

Cooling

Quietness

Features

Energy Efficiency

Value for Money

Warranty

Customer Reviews
Design & Layout
Depending on which type of Haier refrigerator. But overall, Haier is excellent in designing its refrigerators. They maximise the storage capacity, even in their slim refrigerator. Some of its shelves are adjustable, so you can fit tall items.
Haier has some black refrigerators in its french door refrigerator range, which look elegant. But many of the top mount refrigerators, the design is straightforward.
In some of the refrigerators, you have the flexibility of setting some of the compartment as a freezer, or a fridge. You can set the temperature separately in that compartment.
Some of the Haier refrigerators also have the fingerprint resistant coating on its external.
Since Haier acquired Fisher & Paykel, Haier refrigerators' design and the layout is somehow similar to Fisher & Paykel's design and layout, especially for its Quad Door and Bottom Mount refrigerators range.
Cooling
Unlike most other refrigerators, Haier does not emphasize its compressor and cooling system on its marketing. It seems that Haier uses a traditional compressor.
However, it has a super freeze option in some of its refrigerator.
Noise Level
We cannot find any information on Haier refrigerators' noise level. However, according to the customer reviews we found, it depends on which refrigerator it is. Some are quiet, but others are pretty noisy.
Features
Haier refrigerators generally do not have fancy features such as Smart Diagnosis, mobile phone apps, etc, like LG refrigerators do, because they want to keep the cost down.
However, some of Haier refrigerators have useful features such as Holiday Mode, which keeps the refrigerator on but at a lesser energy consumption while you are away. Or water dispenser that does not require any plumbing.
Energy Efficiency
Many of Haier refrigerators are energy efficient with a 4-star energy rating, although some have a 3-star energy rating.
Value for Money
Haier refrigerators are normally at the lower price end. They are generally great value for money. But there are some cheaper refrigerators, especially for the top mount refrigerators.
Warranty
Haier offers a manufacturer warranty of 2 years in Australia, same as other brands.
Customer Reviews
Depending on which Haier refrigerators. Some of the refrigerators have excellent average customer ratings, but some don't. Let's find out the best Haier refrigerators now.
Best Haier Refrigerators
In Australia:
1.Haier 514L French Door Refrigerator (HRF520FHS)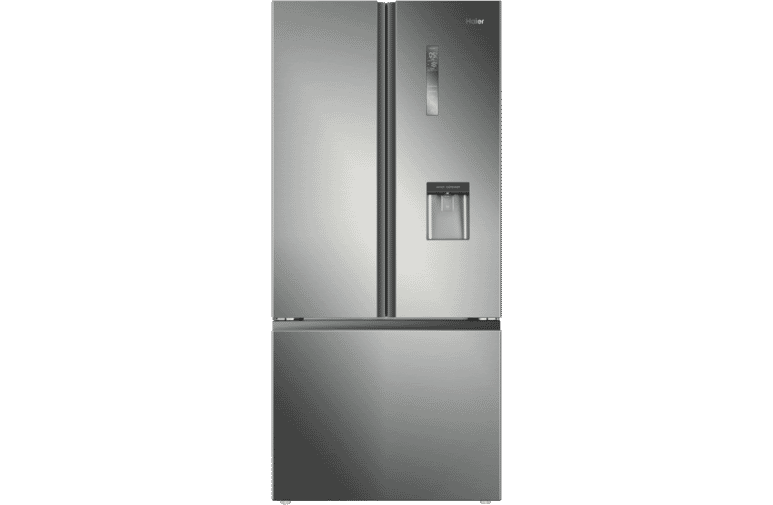 This is one of the best selling french door refrigerators in Australia. Although it is slim (it might be the slimmest french door refrigerator), it provides spacious storage. It is also the most energy-efficient fridge, with a 4-star energy rating. One of the best value for money refrigerator, with a non-plumbed water dispenser.
2. Haier 514L Quad Door Refrigerator (HRF516YS)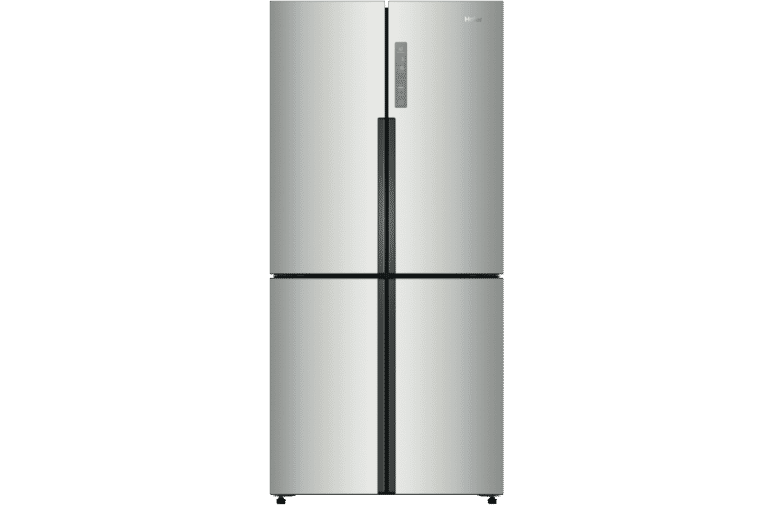 The cheapest french door refrigerator in Australia (normal price). With the quad door, you will reduce the loss of cold air. It has excellent customer reviews.