Looking to buy Hisense 507L French Door Refrigerator? Read this review before you buy to make an informed decision.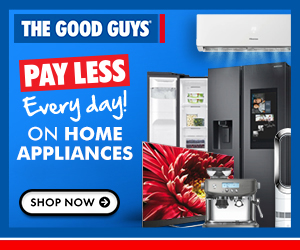 Design & Internal Layout
You can choose to have Hisense 507L French Door Refrigerator in Black or Stainless Steel colour. Both have the same size and features.
Hisense 507L French Door Refrigerator is one of the slimmest French Door refrigerators, with only 79.4 cm wide. Its width is similar to some top mount refrigerators and bottom mount refrigerators. This french door fridge is 1.817m tall and 70.6cm deep. With its pure flat design and 61cm depth of the fridge cabinet, this fridge will look well integrated with your kitchen cabinets.
It has a fridge capacity of 294L, a freezer capacity of 80L, and multi-use space with 80L capacity where you can choose to set the temperature to be -5C, -12C or -18C.
Two of the shelves are adjustable, so you can put the upper shelf higher to fit taller items. All of the shelves are safe glass and spill-proof.
The ice maker is located on the internal side of the door, allowing more space for the storage in the main fridge compartment.
It comes with an egg tray.
Compressor and Cooling System
It is equipped with inverter technology. The multi airflow system provides consistent cold air distribution throughout each compartment. It has a twin cooling system, which cools the fridge and freezer separately to maintain temperature control and humidity.
Its frost free technology removes the frost build-up.
Noise Level
This Hisense 507L French Door Refrigerator has a noise level of 40dB according to the Hisense website. It is slightly quieter than most refrigerators.
Other Features
You can use the water and ice dispenser without any plumbing required.
It comes with LED lighting.
Energy Efficiency
This 507L french door refrigerator has a 4-star energy rating, which means that this refrigerator is more energy-efficient than most other French Door refrigerators.
Value for Money
Other french door refrigerators with a similar capacity and a water & ice dispenser are around $300 more expensive than this Hisense 507L French Door refrigerator. So yes, this french door refrigerator offers good value for the money.
Warranty
All Hisense refrigerators have a 3-year warranty.
Customer Reviews
At current time of writing, this refrigerator has an excellent average customer rating of 4.6 out of 5.0 according to Google.