Is Hisense 701L French Door Fridge (HR6FDFF701BW) any good? Let's see the review in detail here.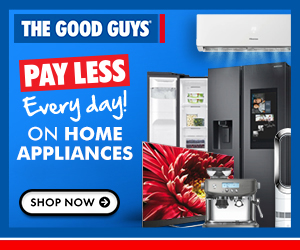 Design & Internal Layout
This Hisense 701L looks elegant with black steel colour. You would need a big refrigerator cavity or space, as its width is 91.4 cm and has a depth of 85 cm.
The customisable drawer at the bottom may suit some people, and not for others. You can make this as a freezer or a fridge, to put wine, ice cream, frozen meats, or anything you like. You can choose to set the temperature to be 5 degrees Celcius, 3 degrees, -1, or -15 degree Celcius in this multi-use drawer.
It is also equipped with a slide-away shelf, where you can just slide away the shelf to put tall and large item in the main fridge compartment.
In total, it has a freezer capacity of 210L, a fridge capacity of 373L, and a multi-use capacity of 93L . Some spaces are wasted because of the ice maker and water dispenser machine.
The shelving is safe glass and spill-proof.
Unfortunately it does not come with any egg tray.
Compressor
It is equipped with Inverter Technology maintains ideal temperature.
Noise Level
According to its specification on Hisense website, the noise level of this 701L French Door fridge is 43db. It is similar to other modern fridges.
Other Features
It comes with a water dispenser, which is able to make up to 1.8kg of crushed or cubed ice. But you will need an authorised plumber to install it.
And also with LED lighting, which reduces heat and energy output. lt is located at strategic spots, so does not consume space for your foods.
Like other Hisense fridges, this 701L French Door Fridge has Frost Free techology, which removes the frost build-up.
Energy Efficiency
Unfortunately it only has 2.5 star energy rating. But it is a common thing for such big refrigerator.
Value for Money
Its normal price is the same as other french door refrigerators from other brands with a capacity of less than 600L. However, the total net usable capacity of this fridge is actually only 525L. Hisense 670L French Door Fridge has a bigger net usable capacity: 583L, and is much cheaper than this Hisense 701L French Door Fridge.
Or if you are after for a black steel fridge with ice and water dispenser, Hisense 630L is better value for money. Its net capacity is 536L, but you can save around $1000.
So in another word, yes this 701L French Door Fridge is pretty good in terms of the value for money, but Hisense 670L French Door Refrigerator and Hisense 630L French Door are better.
Customer Reviews
At this point of time, it has an excellent customer rating of 4.6 out of 5.0 according to Google.
Summary
Design & Layout

Cooling

Quietness

Features

Energy Efficiency

Value for Money

Warranty

Customer Reviews