Samsung is releasing this new fridge. But is it good?
Before you buy, check out our review here.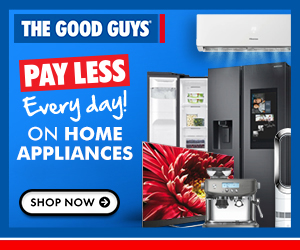 Design & Internal Layout
This fridge would suit those who are looking for a slimmer french door refrigerator with 83.3 cm width. It is designed to fit a standard 1800mm high and 900mm wide cavity, which is common in Australian kitchens.
Although it is quite slim, the fridge is spacious with 74 cm depth and 1.793 m tall. It has a total capacity of 488L, with 159L capacity of freezer and 329L fridge capacity. With such capacity, it suits a small family.
There are 3 wide shelves in the top compartment (fridge compartment). You can put many items on the shelves, as these shelves are wide and deep. The compressor is slim and does not take much space for storage. With the LED light that is automatically on when you open the door, you can find things easily, especially useful at night.
There are 6 door pockets. The bottom ones would fit a 3L milk bottle.
The fruit and vegetable crisp drawers are also located in the top compartment, at an ideal height so you can easily grab the fruit or vegetable regularly without any hassle. These crisp drawers are smartly designed to preserve the freshness, flavour and crunch of fruits and vegetables. There are two of them, so you can separate the fruits with the vegetables, as they need a different humidity level.
Unlike most other french door refrigerators, this Samsung 488L French Door Refrigerator has 2 doors at the bottom which are easy to open. Other french door refrigerators have a pull-out drawer instead, which can be heavy to pull.
There are 6 deep drawers in the freezer compartment, so you can keep things organised. However, some people may not like this as the storage space becomes less, compared to refrigerators with wide drawers. The drawer in this Samsung SRF5500B refrigerator would still fit a 2 litre ice cream container.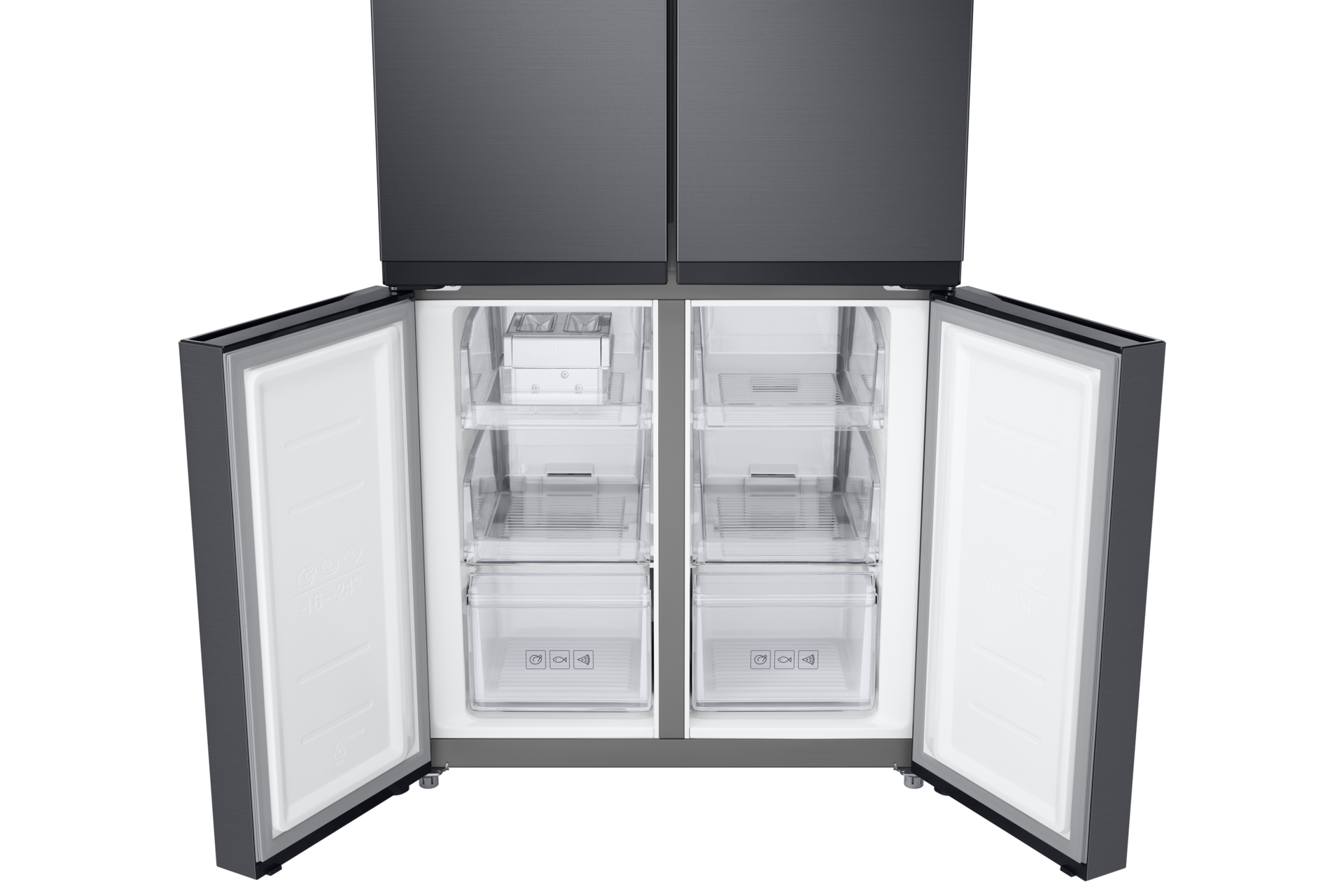 It would integrate with your kitchen nicely with its flat door. The black looks elegant.
You won't need to worry fingerprints appear on the door. It has anti-fingerprint finish.
The fridge is easily controlled with front LED display on the door panel.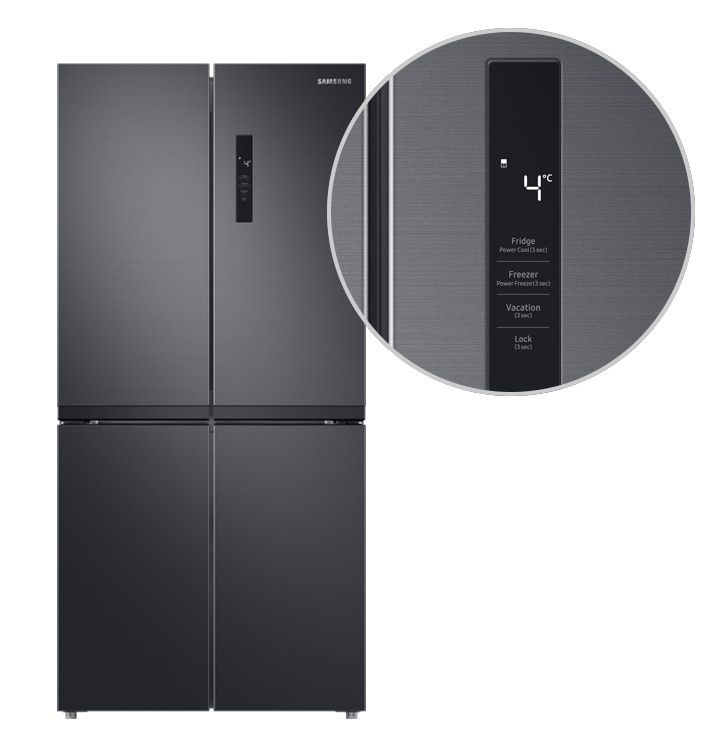 Compressor and Cooling System
Surely you would expect the latest technology in this new released refrigerator. One of its main features is Power Cool / Power Freeze function. With a touch of a button, you can get foods and drinks chilled in 3 seconds with Power Cool, or making more ice with Power Freeze.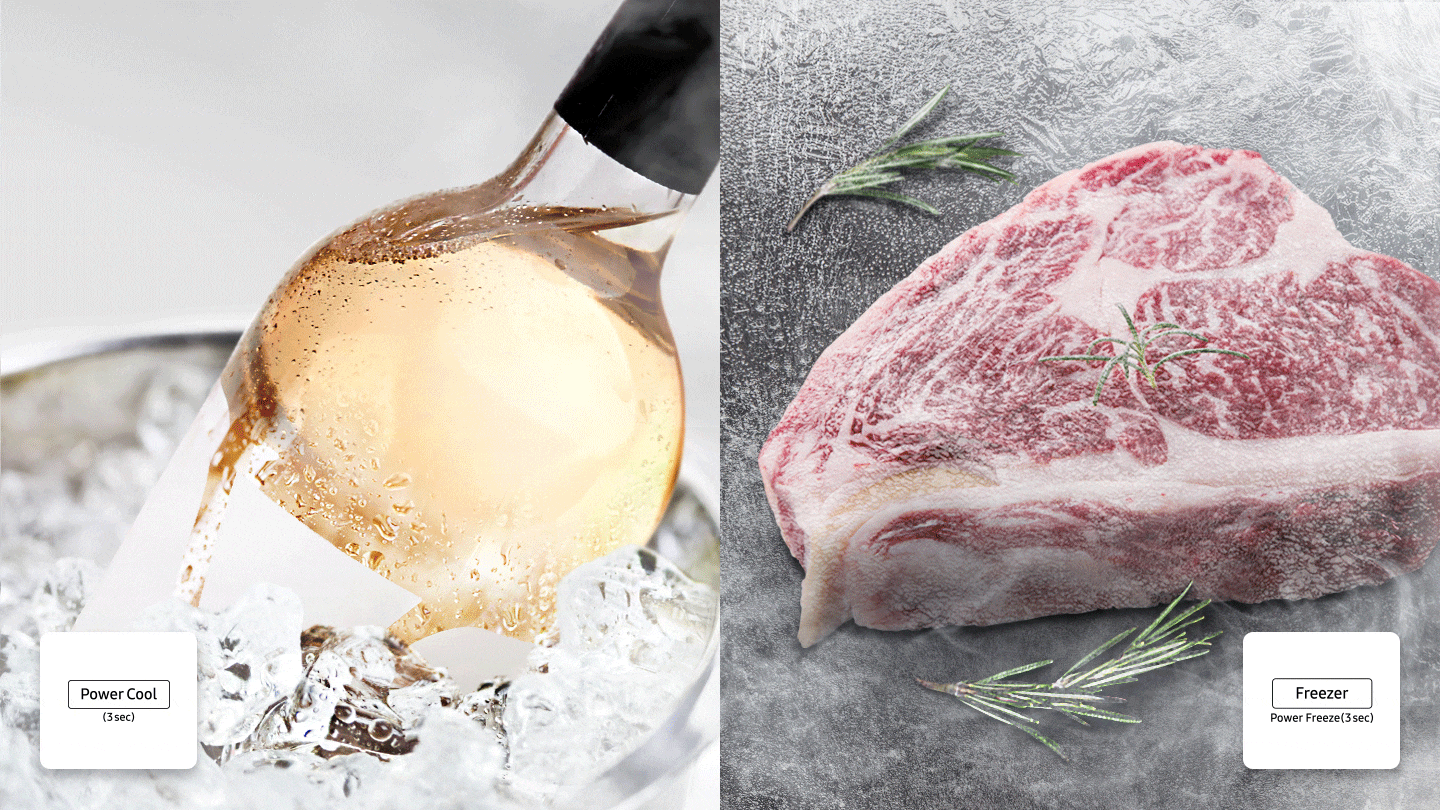 You will not need to worry about defrosting the refrigerator. It uses No Frost technology, which stops the build-up of ice on the freezer walls and evaporator.
This refrigerator is also equipped with Digital Inverter Technology, which delivers energy efficiency and long-lasting performance. The Digital Inverter Compressor smartly adjusts its operating speed based on the need. It is also quiet. Samsung is confident with its compressor, hence offers 10 years warranty on the compressor.
With the Twin Cooling Plus system (where the refrigerator and freezer cooling systems are separate), you can have optimal humidity and avoid the odours mix between the fridge and the freezer compartments.
Noise Level
As at the time of writing this article, the refrigerator has not been released yet, we don't know the noise level. However, with Digital Inverter Technology, we expect the refrigerator to be quiet.
Water Dispenser
Unfortunately this refrigerator does not come with a water dispenser.
Ice Maker
This refrigerator has a movable twist ice maker, where you need to refill it manually. You can simply remove the ice maker if you don't need it, so you can put other stuffs in the fridge.
Other Features
Deodoriser
Egg tray
Door alarm
Energy Efficiency
This 488L refrigerator has an energy star rating of 3 star, which is similar to many other refrigerators.
It has Vacation Mode, where you can simply set it on to save your electricity bills when you are away.
Value for Money
The price of this refrigerator is similar to other french door refrigerators with a slightly bigger capacity but older models.
Warranty
It comes with 2 years manufacturer warranty and 10 years on the compressor.
Customer Reviews
At the time of writing this article, as it is not released yet, there is no customer review.
User Guide
You can find it here
Summary
Pros
Space efficient with great storage spaces
The bottom compartment (freezer compartment) has 2 doors, which make it easier to open.
Elegant look with anti-fingerprint finishing
With the Power Cool and Power Freeze function, you can have cooling and freeze within only 3 seconds
Expected to be quiet
Deodorise function
Vacation mode
Removable ice maker
Cons
Average energy rating (3 stars)
The price is similar to older refrigerators with a bigger capacity
No water dispenser
Disclosure: We are writing this article based on what we see from photos and limited information that we got on the internet. We cannot see the actual product, as it has not been released to the market yet.