This Samsung SRF5500S is a new release refrigerator in Australia. Is it a good buy? Let's check our review here.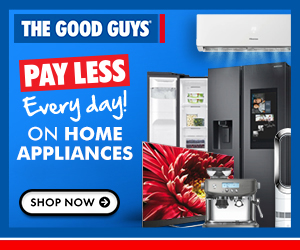 Design & Internal Layout
This Samsung French Door Refrigerator would fit an Australian standard 1800mm high and 900mm cavity, with its 833mm width, 1793mm height, and 740mm depth. While it is space-efficient, it has a generous storage capacity of 329L in the fridge compartment and 159L in the freezer compartment, perfect for a small family.
There are 3 wide deep shelves in the fridge (top) compartment, which fit a lot of stuffs. There are 6 door racks in total. 2 of them would fit tall bottles, but not the bulky ones. The compressor is flat, and does not take much storage space.
Two Fresh Zone Crisper drawers (for fruit and vegetables) are positioned at an ideal height so you can grab fruit or vegetable you want ergonomically without bending down. These drawers are smartly designed with a tight sealing structure to maintain optimal humidity, preserve the freshness, flavour and crunch of fruit and vegetables. With the two drawers, you can keep fruits and vegetables separately.
The LED lighting in the refrigerator would help you especially at night. It is automatically on when you open the door.
Unlike many other french door refrigerators, the bottom (freezer) compartment has 2 doors instead of a drawer. In this compartment, there are 4 shelves and 2 deep drawers, which keep things organised. It could fit a 4L ice cream container. Nevertheless, some people may not like this layout and prefer wide drawers instead like the one on Samsung SRF5300SD.
The doors are flat, so that the refrigerator would integrate seamlessly with your kitchen. This stainless steel refrigerator looks modern.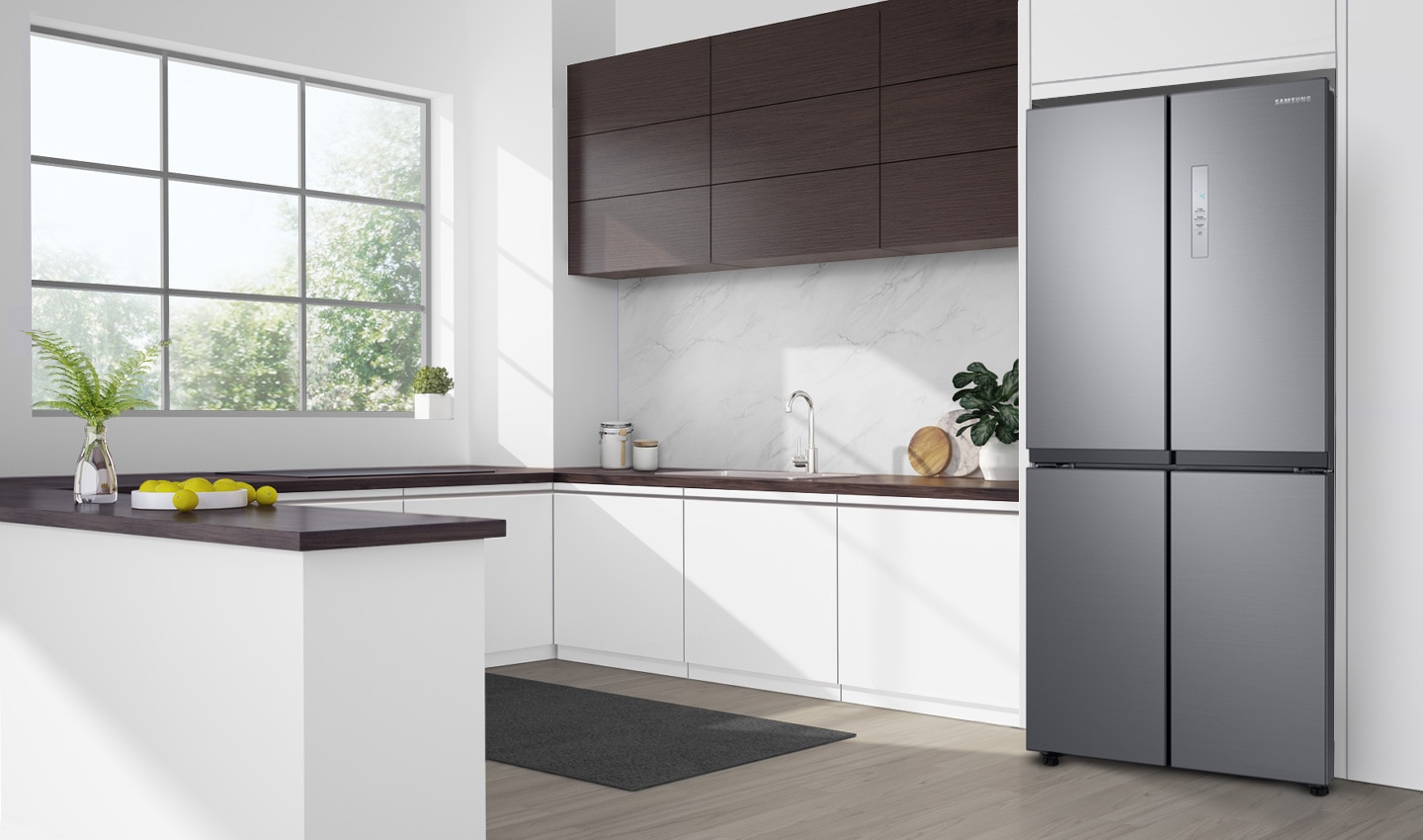 And you won't need to worry of your kids leaving their fingerprints on the door. It has anti-fingerprint finish.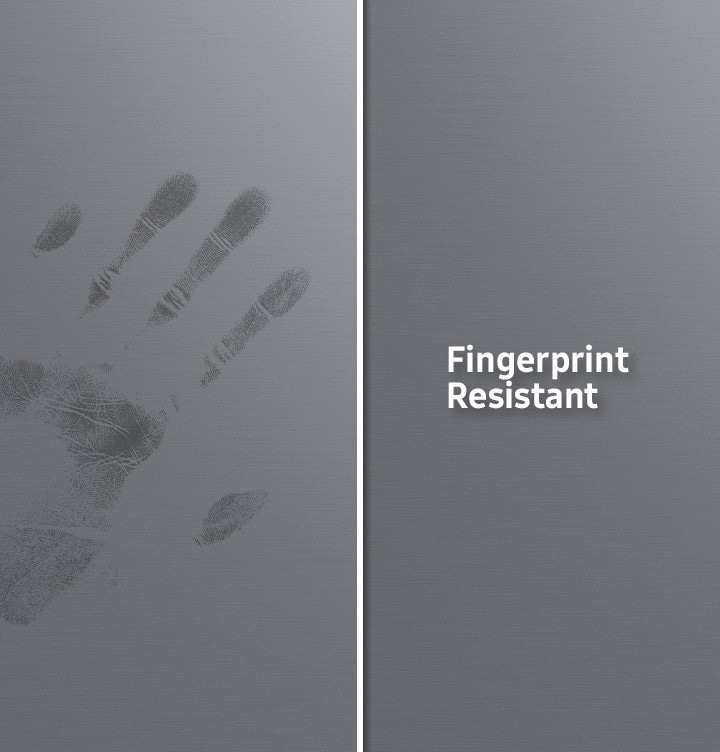 No more losing of cold air when you want to change the temperature setting of your refrigerator (as you know, in the traditional refrigerator the control knob is inside the refrigerator, so you will need to keep the refrigerator door open). You can change the setting using the LED display which is located on the front door panel.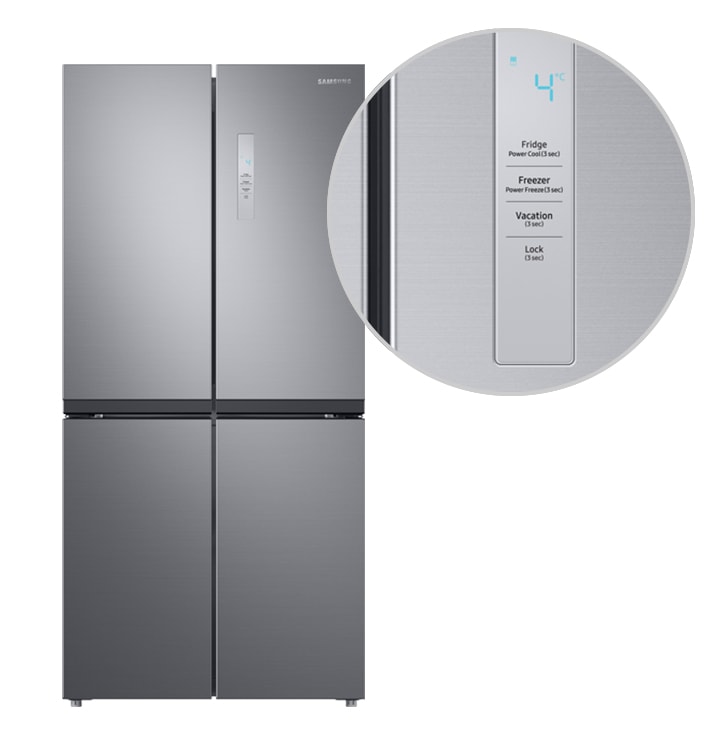 Compressor and Cooling System
This new released refrigerator is equipped with Digital Inverter Compressor, which is energy efficient and more durable. The Digital Inverter Compressor smartly adjusts its speed in response to the cooling demand. Samsung is confident with this compressor and hence giving a 10 year limited parts warranty for the compressor.
A stand-out feature of this refrigerator is the Power Cool & Power Freeze function. You can simply touch the button, and get the foods and drinks chilled in 3 seconds with the Power Cool function, or ice made with the Power Freeze function.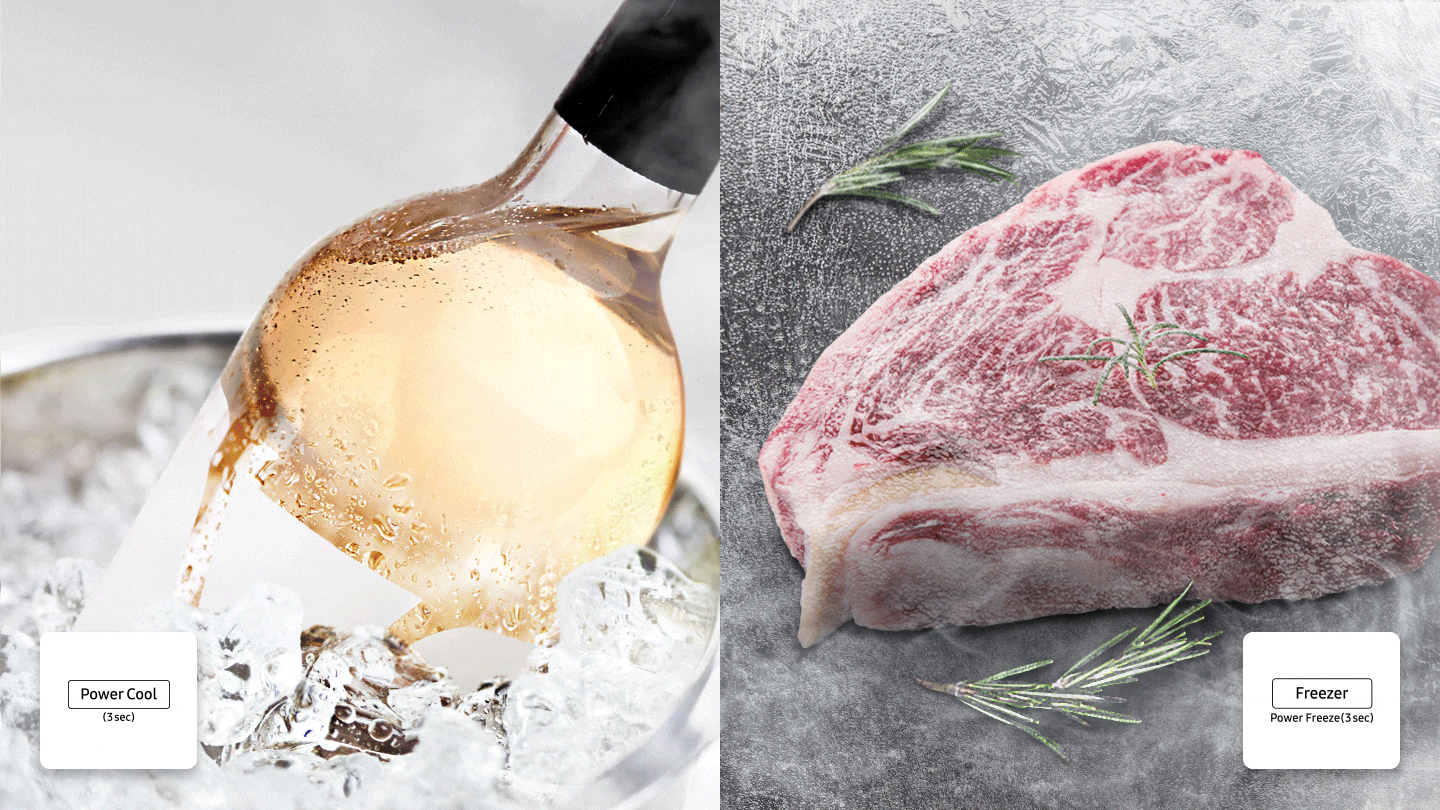 Although it can freeze quickly, you will not need to worry about defrosting the refrigerator. With its No Frost technology, it uses multiple vents to enhance the airflow to prevent the formation of water droplets and frost, as well as to stop the build-up of ice on the freezer walls and evaporator.
Its Twin Cooling Plus technology helps to maintain temperature and optimal humidity, as well as minimise the mixing of odours between the fridge and the freezer compartments.
Noise Level
This refrigerator uses Digital Inverter Technology, which is expected to be a quiet performer.
Water Dispenser
Unfortunately, there is no water dispenser in this model.
Ice Maker
It comes with a movable twist ice maker, which you can put in one of the shelves in the freezer. But you can simply take it out when you don't need it.
Other Features
Deodoriser
Vacation Mode to keep your electricity usage when you are away
Door alarm to remind you when the door is not closed properly
Energy Efficiency
3 star energy rating, just like other refrigerators on average
Value for Money
This refrigerator is priced similar to older models with more storage capacity.
Warranty
2 years manufacturer warranty, with 10 year limited part warranty on the compressor.
Customer Reviews
As at the time of writing this refrigerator has an impressive customer rating of 4.8 out of 5.0 according to Google. No one rated any less than 4 star.
User Guide
You can find it here
Summary
This refrigerator is worth a try.
Pros:
Space efficient. It fits perfectly on 900 mm wide and 1800mm high cavity, which is an Australian standard.
Looks modern. Flat door with anti-fingerprint finish.
Power Cool and Power Freeze function
Latest technology
You can simply change the temperature or the setting simply at a touch of the button of LED control panel, which is located at the front of the door.
Vacation mode and deodoriser
Cons:
3 star energy rating, which is just average
As this is a new model, the price is pretty similar to older models with a bigger capacity

No water dispenser